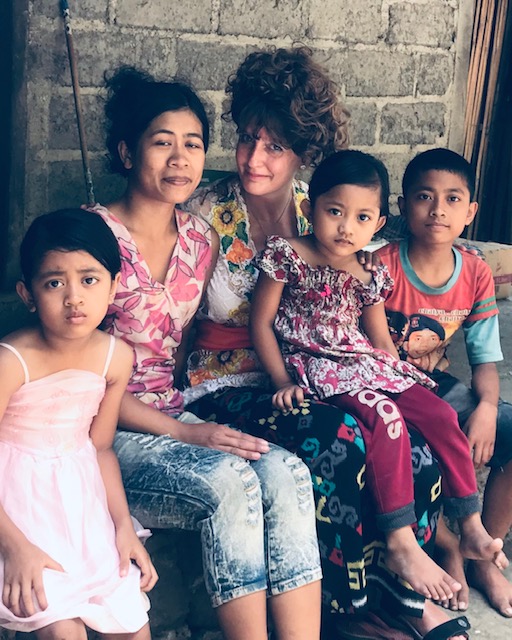 Dear people,
This mother lives with here children in a crisis situation and ask for help life suport.
Here children cannot go to school maintenance costs are necesarry for here children so
that these children can go to school.
Kadek Leon Tenganan collaborator of Mother Child Care urgency ask for help.
sponsors asked to donate for this mother with children.
name of the foudation
Stg Mother Child Care Centre Bali Indonesia
bank number NL34INGB0008323948     
Beste mensen,
Deze moeder leeft met haar kinderen in een crisis situatie haar man is overleden
Het is schokkend deze moeder is ziek er is geld voor medicijnen nodig
Deze moeder vraagt motherchildcare om hulp voor haar met kinderen.

Beste mensen,
 Er is geen elektriciteit geen drinkwater
Deze kinderen zijn arm en kunnen niet naar school 
Een wekenlijks voedelspakket met gezonde producten is nodig 
onderhoud voor haar kinderen.
schoolkosten en les materiaal 
sponsor, adopteer deze kinderen 
doneer AUB
geef een leven een lang leven